The 2017 National Student Leadership Conference was a great success. This year's conference was based on the MANARA campaign's 3 issue areas: responding to racism and bigotry, responding to hate crimes and violent extremism, and catalyzing civic engagement. The AIC and PN staff was very happy to host Project Nur student's and a phenomenal line-up of speakers. Check out the video, photos, speakers, and event brief below!
---
SPEAKERS
Zainab Al-Suwaij, Executive Director of the American Islamic Congress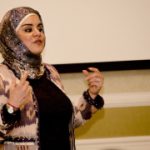 Zainab Al-Suwaij is a co-founder of the American Islamic Congress (AIC) and has been its Executive Director since its inception in 2001. In the wake of the 9/11 terror attacks, Zainab left her teaching position at Yale to launch AIC with the mission of building interfaith and interethnic understanding and to represent the diversity of American Muslim life. Under her direction, AIC has trained hundreds of young Middle Eastern activists in the methods of non-violent protest and social media mobilization, empowering them to challenge regimes during the Arab Spring.
Hilary Shelton, NAACP Washington Bureau Director and Senior Vice President for Policy and Advocacy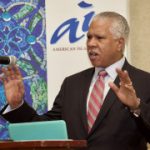 Hilary O. Shelton presently serves as the Director to the NAACP's Washington Bureau / Senior Vice President for Policy and Advocacy. The Washington Bureau is the Federal legislative and national public policy division of the over 500,000- member, 2,200-membership unit, national civil rights organization. In this capacity, Hilary is responsible for advocating the federal public policy issue agenda of the oldest, largest, and most widely recognized civil rights organization in the United States to the U.S. Government. Hilary's government affairs portfolio includes crucial issues such as affirmative action, equal employment protection, access to quality education, stopping gun violence, ending racial profiling, abolition of the death penalty, access to comprehensive healthcare, voting rights protection, federal sentencing reform and a host of civil rights enforcement, expansion and protection issues.
Daniel Tutt, Scholar with the Institute for Social Policy and Understanding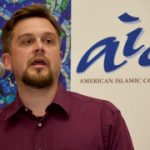 Daniel Tutt is a filmmaker, writer and interfaith activist. He is a scholar with the Institute for Social Policy and Understanding, a think tank focused on producing policy briefs and scholarly work on Islam in the West and the American Muslim community. He has written numerous articles and book chapters on topics ranging from contemporary social and political movements, political Islam, Islamophobia, Islamic philosophy and psychoanalysis. Daniel received his Ph.D. under the supervision of one of the most important living philosophers, Alain Badiou and he received his Masters of Arts in Ethics, Peace and Global Affairs from American University.
His forthcoming book is on the concept of community in contemporary political philosophy. Daniel teaches philosophy at Marymount University and he is currently developing a documentary film about the philosophy of revolt and insurrection.
His latest project, United Against Islamophobia, which will be released later this spring, is a charity album and concert series that will include original songs from over a dozen leading indie rock artists to help raise funds to combat Islamophobia in America.
Steven Schulman, Partner at Akin Gump Strauss Hauer & Feld, LLP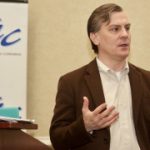 Steven Schulman became Akin Gump's first full-time pro bono partner in 2006. Since that time, he has grown participation in the pro bono practice substantially in every office and across every practice group; Akin Gump lawyers now devote an average of 100 hours annually to pro bono client matters. Schulman maintains a substantive practice in many areas of public interest law, including human rights, immigration, assistance to military personnel, medical-legal partnerships (MLP), and poverty law matters. He has handled dozens of asylum and other immigration cases, with a particular emphasis on complex matters, such as those involving the application of terrorism-related grounds of inadmissibility. Most recently, he helped form the Karnes City Immigrant Family Pro Bono Project, an effort to help Central American women and children detained in the DHS detention center in Karnes City, Texas obtain legal representation and protection from violence in their home countries.
In his practice before he joined Akin Gump, Mr. Schulman had extensive experience in antitrust and white-collar criminal matters. In private antitrust litigation, he represented clients in a variety of industries, including defense contracting and health care. In mergers and acquisitions, he represented clients in dozens of transactions before the Federal Trade Commission and the Department of Justice. His reported merger cases include FTC v. Libbey and FTC v. Swedish Match. He also represented corporations in criminal matters and internal investigations, including the Salt Lake Olympic Organizing Committee in its defense of a federal criminal probe into its Olympic bidding practices and the Ford Motor Company concerning tread separations on tires used on its Explorer SUVs.
Mr. Schulman is also a frequent speaker at law schools, and has taught courses at Georgetown, University of Southern California, Stanford and George Washington law schools.
Jasmyne Gilbert, Young Leaders Fellow for Amnesty International USA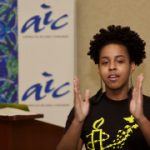 Jasmyne Gilbert believes in a world where young people use their collective power for good. She is the Young Leaders Fellow for Amnesty International USA, a role in which she works to ensure young people are engaged and represented in grassroots human rights advocacy. Recently, she has taken on more organizing by responsibility building grassroots advocacy capacity throughout the Mid-Atlantic region. In her spare time, she hides from extreme extroverts, spends too much money on hipster groceries, and reads dystopian fiction.