Project Nur is a student-led initiative advocating for social justice by empowering responsible leaders to cultivate an environment of acceptance and mutual respect between Muslims and all communities.
Lead a movement to promote principles of human rights and civil rights in the United States and around the world by raising awareness through programs and events.

Engage student leaders in civil and entrepreneurial initiatives by actively participating in projects in our local communities and abroad.

Provide a space for every one of different cultural backgrounds and experience to celebrate the diversity in our nation.

Build the next generation of leaders to remedy the challenges facing the American Muslim community through action-based initiatives focused on promoting coexistence of all communities.

Create the ground for voices of pluralism of American Muslims and American non-Muslims by working with students who are progressive, reformist, liberal, secular, moderate or conservative, without proselytizing and judging Muslims of different thought.
Being part of the national Project Nur network allows students to engage in strong and rich activism while expanding their skill sets and building invaluable experience.
PROJECT NUR IS AN AMERICAN ISLAMIC CONGRESS INITIATIVE.

The American Islamic Congress is a nonprofit, non-religious, civil society development organization serving Muslims and Non-Muslims by promoting civil and human rights through advocacy, engagement and education.
The American Islamic Congress was founded in 2001, in the wake of the September 11 terrorist attack on the United States. AIC was founded by a group of diverse Americans who, in the vacuum of progressive American Muslim voices post-9/11, sought to combat negative stereotyping of Muslim Americans.
Simultaneously, the organization became a platform for Muslims to speak out against extremism and terrorism conducted in the name of Islam. The work expanded to include human and civil rights issues throughout the Muslim world, specifically the Middle East and North Africa.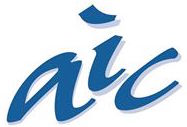 www.aicongress.org