Zainab Al-Suwaij
Zainab Al-Suwaij is a co-founder of the American Islamic Congress (AIC) and has been its Executive Director since its inception in 2001. In the wake of the 9/11 terror attacks, Zainab left her teaching position at Yale to launch AIC with the mission of building interfaith and interethnic understanding and to represent the diversity of American Muslim life. Under her direction, AIC has trained hundreds of young Middle Eastern activists in the methods of nonviolent protest and social media mobilization, empowering them to challenge regimes during the Arab Spring.
---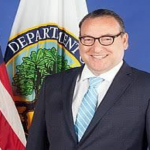 Kenneth L. Marcus
Kenneth L. Marcus serves as assistant secretary for Civil Rights at the U.S. Department of Education. He was confirmed by the U.S. Senate on June 7, 2018.  He served from 2011 to 2018 as president and general counsel of the Louis D. Brandeis Center for Human Rights Under Law.
Prior to his work with the Brandeis Center, Marcus served as staff director of the U.S. Commission on Civil Rights from 2004 to 2008 and was delegated the authority of assistant secretary for civil rights at the U.S. Department of Education under President George W. Bush from 2003 to 2004. He also previously served as the Lillie and Nathan Ackerman Chair in Equality and Justice in America at the City University of New York's Baruch College School of Public Affairs.
Marcus authored The Definition of Anti-Semitism and Jewish Identity and Civil Rights in America. His chapter "Contemporary Anti-Semitism in American Higher Education" was published in Hate Crimes: A Reference Handbook, Third Edition. He is a graduate of the University of California at Berkeley School of Law and of Williams College.
---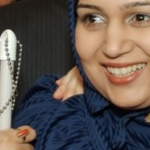 Mariyam A. Cementwala
Mariyam is a Foreign Service Officer in the political unit of the US Embassy in New Delhi.  Her role involves studying internal politics in India, the country of her birth, with particular focus on the 2014 parliamentary elections.  Fluent in several Indian languages, Mariyam is responsible for advising the US government on key figures in Indian political life and their vision for India's role in foreign policy as well as their stance on a variety of domestic socio-political issues.
Mariyam is a 2003 Mitchell Scholar.  She read for an LLM in International Human Rights Law at the National University of Ireland, Galway.  Through her Irish Human Rights Commission work with Prof. Gerard Quinn, a leading scholar on human rights and disability, Mariyam became involved in drafting the Convention on the Rights of Persons with Disabilities (CRPD) at the United Nations in New York.  After completing her JD at the UC Berkeley School of Law, Mariyam continued the human rights work she began in Ireland, working as a Legal Fellow on a Senate subcommittee on Human Rights and the Law and later managing government relations in the campaign for U.S. ratification of the CRPD.
Mariyam passionately enjoys her foreign affairs work with the U.S. State Department as it draws upon her linguistic skills, her legal and human rights education, and her personal and professional experience working on these issues in several countries.  Blind herself, she envisions her role as being an envoy for the United States, reducing global misconceptions about her beloved country of citizenship, Muslim-Americans, and people with disabilities.
---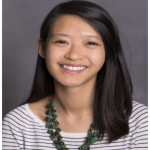 Jennifer Chen
Jennifer Chen is a program officer at World Learning, where she manages the Digital Young Leaders Exchange Program, a virtual exchange program for youth in Iraq and the U.S., and provides consultation on various digital programming initiatives. In this role, Chen specializes in online curriculum development, technical product development, online facilitation, digital storytelling, and monitoring and evaluation. She also works with World Learning staff and field offices to integrate digital learning tools into their program design.
Prior to joining World Learning, Chen worked with a team of developers and content experts to create digital learning products at PBS KIDS. She has also taught high school social studies at the Kaohsiung American School in Taiwan, where she designed curriculum that integrated Web 2.0 applications to maximize student engagement. Chen has a bachelor of science in international politics and development from Georgetown University, as well as an M.Ed. in Technology, Innovation and Education from the Harvard Graduate School of Education. She speaks English, Chinese, and conversational Spanish.
Expertise: virtual exchange programs; technology in education; digital learning tools for low socioeconomic contexts; international development; intercultural communications.
---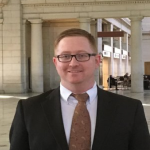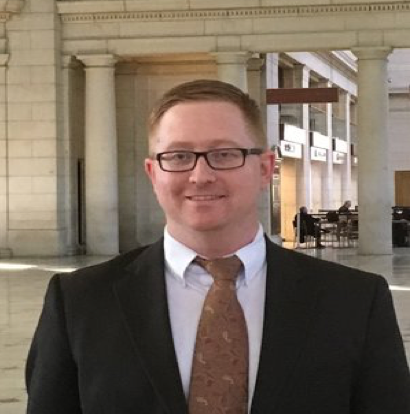 Jacob Lupfer
Jacob Lupfer (@jlupf) is an expert on the role of faith in American public life. Lupfer's work as a consultant, researcher, and writer focuses on how religious people and institutions can effectively and faithfully influence politics and public policy.
A fierce critic of unthinking partisanship, Lupfer advises moderates within the two parties, as well as Independent candidates. He also advocates for electoral reforms and other initiatives to break the two-party stranglehold on our politics. Lupfer's professional interests include the role of religion in American politics, public opinion, and political behavior. He has conducted academic research on religious elites in U.S. politics, religious interest groups in Washington, and the role of faith in political socialization.
A regular commentator on religion and politics, Lupfer's work has appeared in The Washington Post, The Atlantic, The Daily Beast, Religion & Politics, Commonweal, and other outlets. In the summer and fall of 2016, he wrote a popular blog about the role of faith in the 2016 election for Patheos, a premier online destination for information and commentary from various religious and nonreligious viewpoints.  Lupfer is a contributing editor at Religion News Service, the leading news agency and wire service covering religion, spirituality, and ethics.
---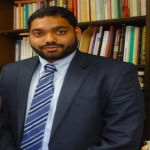 Syed Zaidi
Syed Zaidi is currently a PhD Student at Emory University's Islamic Civilizations program. He is working on Islamic and Jewish philosophy. He founded PN's Chapter at Hobart and William Smith Colleges. He is having hailed from a family of politicians in India and Pakistan, he worked for Congressman Charlie Rangel (H-13) who was the chief architect of the Obamacare Healthcare bill.
In 2012, He worked for the Faith and Politics Institute where I helped organize the 2012 March on the famous Sutton Bridge with the Kennedy family. Before leaving politics, He worked as a digital advertiser for Democrats during the 2012 election campaign, helping individuals such as Joe Donnelly, Elizabeth Warren, Tim Kaine get reelected. He is a graduate of GWU's Islamic Studies program and now deeply immersed in Greek and Islamic philosophical texts, which He finds deeply relevant to the current intellectual, spiritual, and moral crises that we now face.